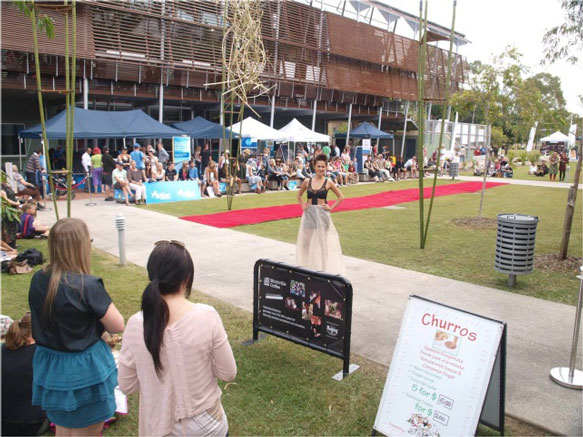 It's World Environment Day on Sunday 8th June 2014 and we're getting involved in the Festivities at Sippy Downs USC campus. Look out for our Quenchers Juicery stall where we'll be rocking our pedal powered smoothie bike.  What better way to show how green you are than by pedaling your own delicious, refreshing, dairy-free smoothie!  Your (nearly) carbon neutral beverage will be served to you in a biodegradeable cup which you can use to plant a tree!
We also have a range of superfood additions for your drinks such as spirulina, maca powder and chia seeds.  And we will of course be making super berry Acai Bowls for anyone needing to keep their energy up for the great day of activities and entertainment.
All of our fresh juice pulp will be available to take home on the day- this is great for composting.
Hope to see you all there! Just look out for our bright orange sign, banana bunting and smiley faces…